Digital Paintings
Personal expression of my imagination
Overview
Apart from interface design, I also enjoy making graphics mainly for self fulfillment without any commercial purpose. I find that the 2D canvas is a special creative outlet, because on one hand all crazy imaginations can be embodied through modern design techniques, while on the other hand the size of the canvas confines these thoughts in a fixed area of a rectangle. It's like a show on the stage. The director has to leave out the non-essential and keep the most relevant and impectful scenes.
The following are selected works of my past creations which reflect my state of mind at the time I created them.
Role
Photo manipulation
Digital painting
Alpaca's viewpoints
I first saw a real alpaca in 2009 when traveling to New Zealand and fell in love with it immediately because of its unbelievable cute appereance and movement. I later learned that apart from its cuddly appearance, alpacas can be easily kept and own valuable fleece. In some places, keeping alpacas symbolizes a relaxed, joyful and rural lifestyle.
And I thought, such a cute animal must have a good heart too. If alpaca has personality, it must be knowledgeable, humble and good at enjoying life. I therefore created the following images to address these characteristics.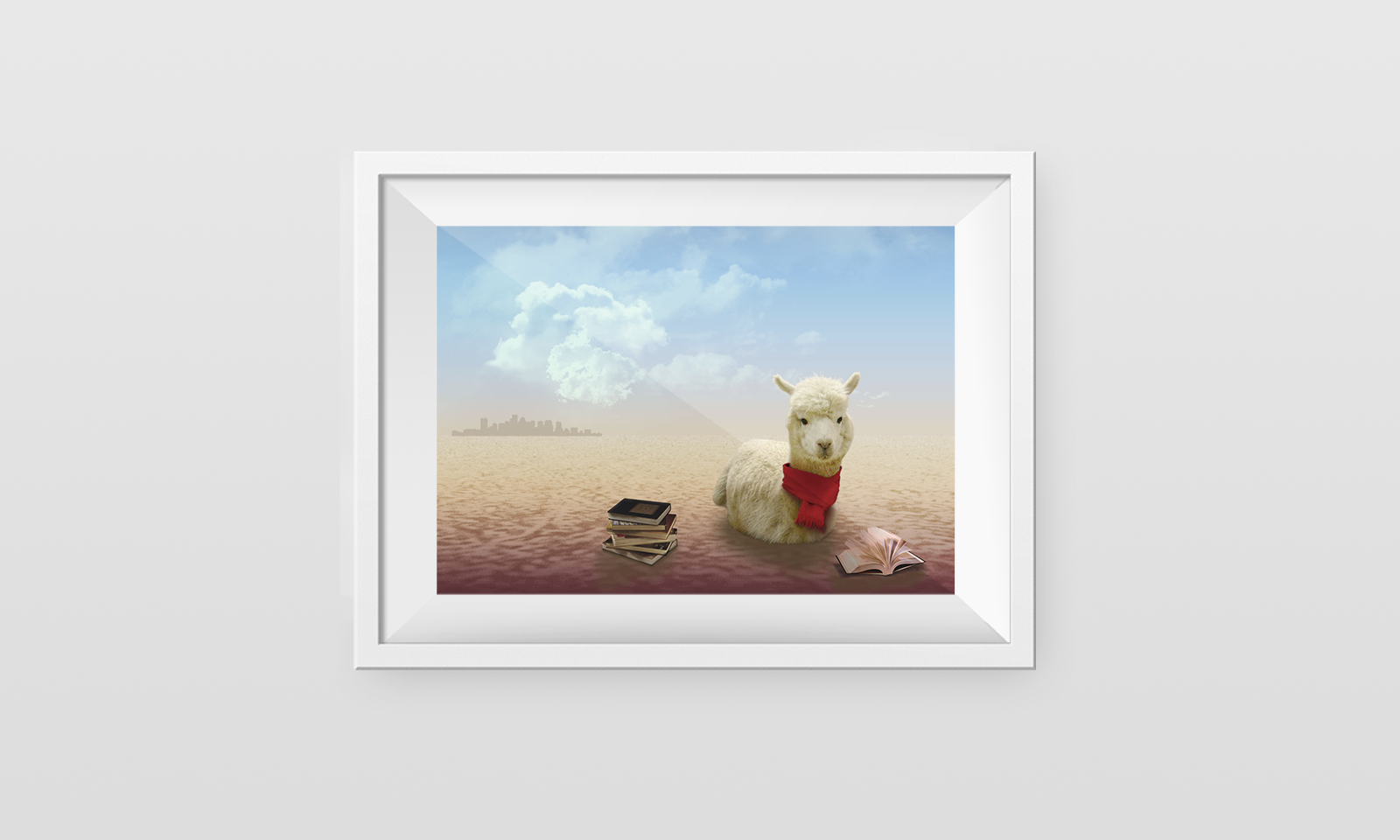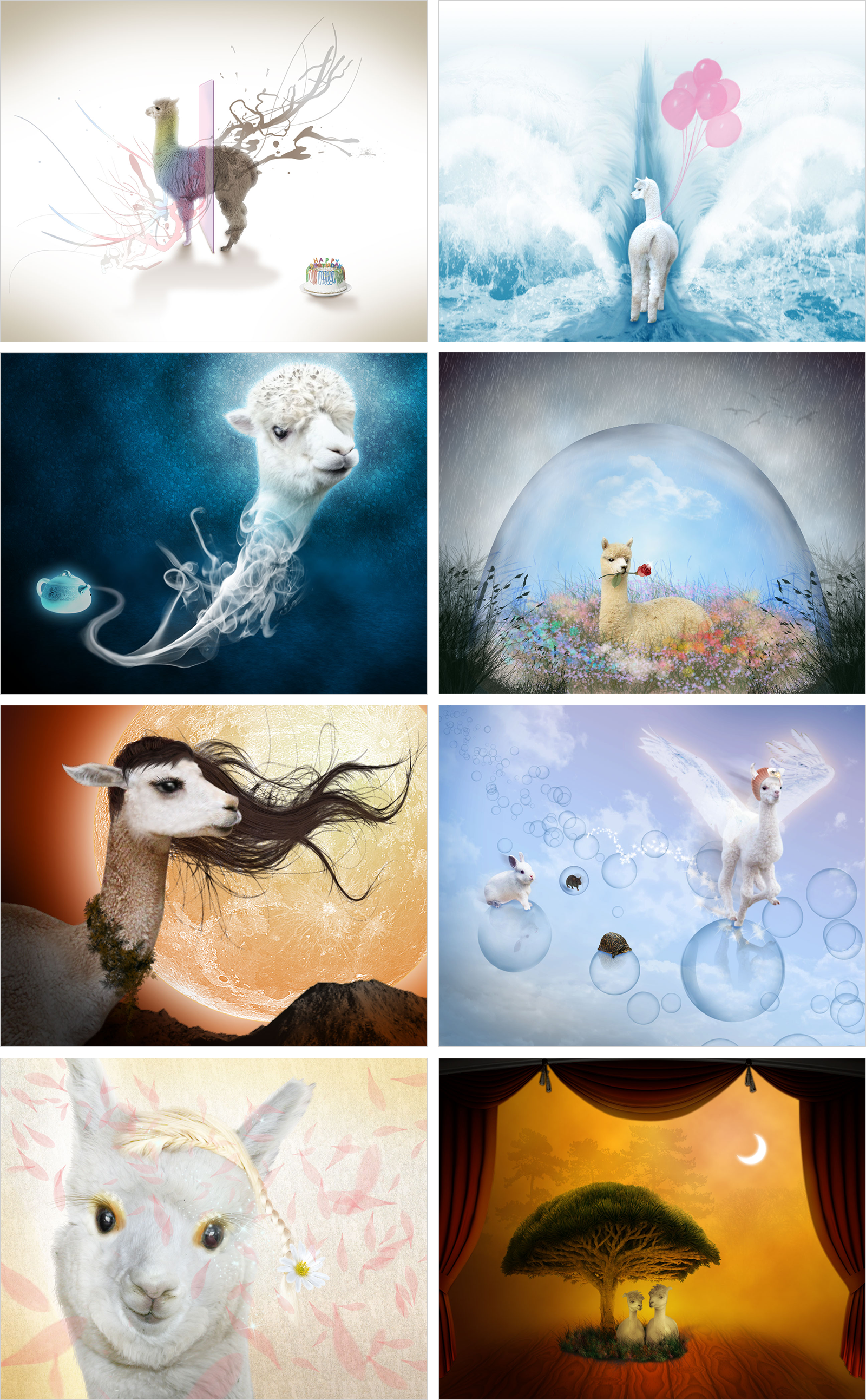 The seekers
These illustrations were inspired by the novel -- seeker, by Jack McDevitt, throught which I want to pay homage to those great prophets, philosophers, adherents, adventurers and misfis in history.