Studis
Gather information of student discount for students in the Netherlands.
Overview
STUDIS, standing for Student + Discounts, is an app that allows students to get direct discounts by showing the discount information in the app with student cards to the participating company.
Initiated by the Hogeschool van Amsterdam (Amsterdam University of Applied Sciences), this app is used as an interactive learning tool for more than 1,000 students throughout the Netherlands. Through persuading companies to take part in the app for product promotion, students majoring in Business and Economics can gain hands-on selling skills and have a better understanding of Commerce.
Role
Interaction design
Visual design
User stories
There are basically two type of users involved in this app: 1. students; 2. companies.
For student users, they want to have discounts and offers in the app that they can show to a company (that has bought space in the CompanyAdApp) to get discounts.

For company users, they want more turnover generated by ad pages in the app that will send more student clients to the business.
Interaction design
The wireframe was created based on app features defined in the user stories, such as category of offers, offers on the list ordered by distance, offer detail page, favorize offers, etc. The attempt was made to create an effortless and self-explanatory flow that interlinks all the features.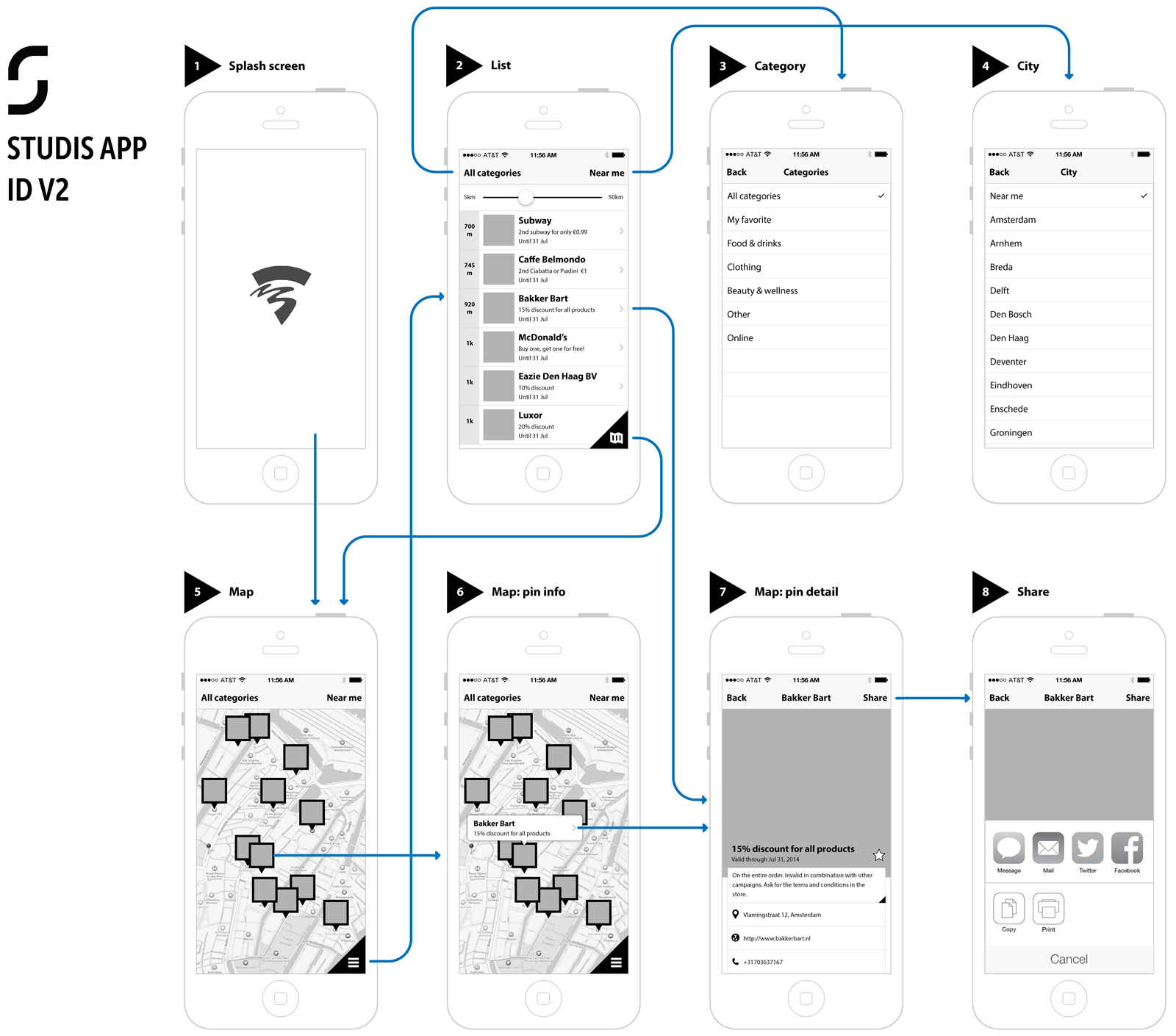 Visual design
The visual design adopted HvA's "purple" identity with graphics that demonstrate light and playful qualities. In this way, the app has an independent identity without losing the reference to HvA.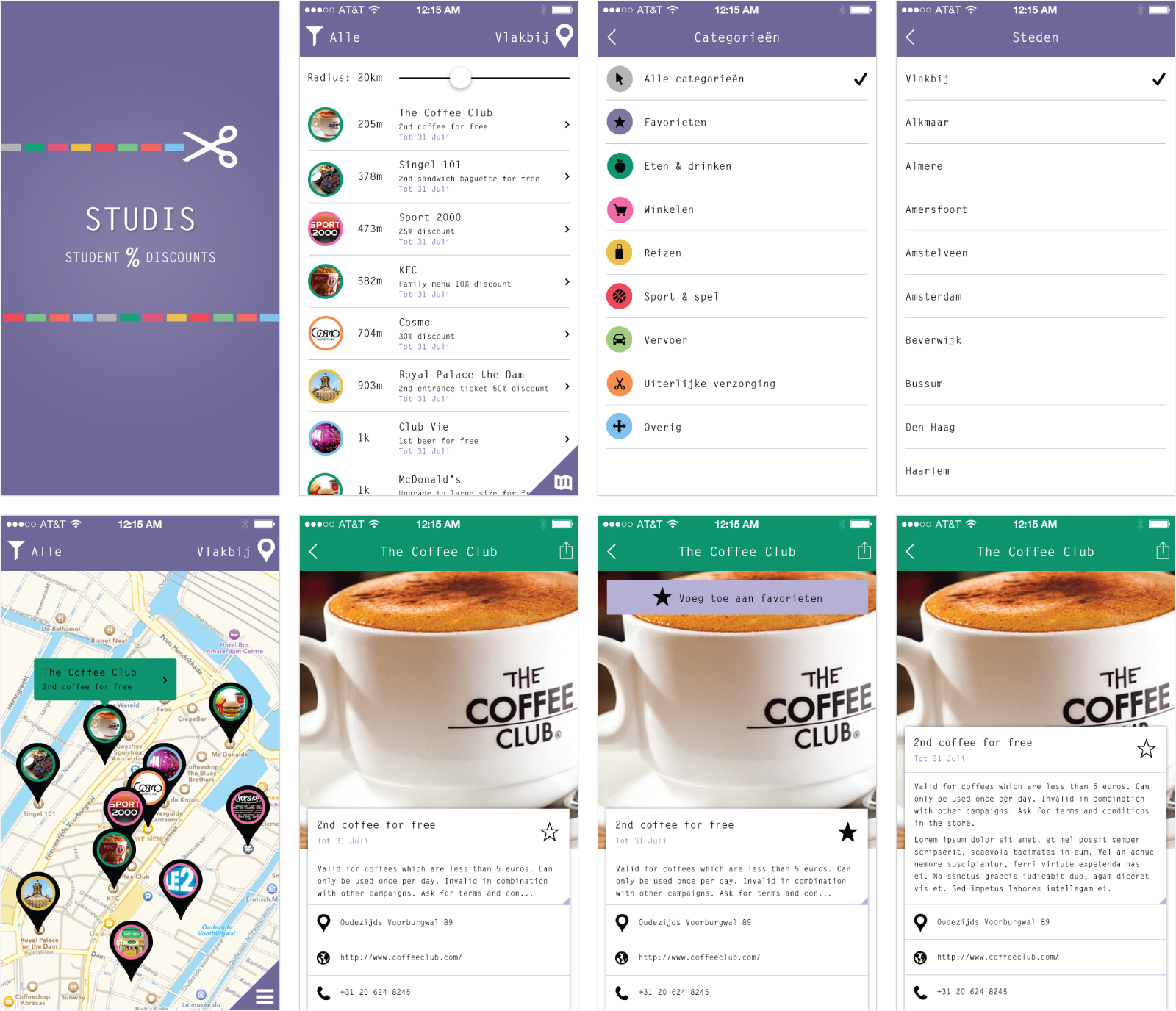 Launch site
In the end, the launch site was created to explain the purpose and features of the app.