Hotel Booking Experience
Identify opportunities to enhance online hotel booking experience
Overview
Booking.com, the world's largest online hotel booking website, were looking for post-booking ideas to increase their customer loyalty by implementing new features in the app. The goal of this UX research was to generate feasible and user-friendly app ideas through investigating the customer journey.
In order to get deeper insights, we actually played the the role of the real customers of Booking.com, visiting foreign cities and staying at the hotels for one night. By carefully mapping the whole process, several ideas were thought up and the strategy of executing these ideas was formed.
Role
UX research
Customer journey
Visual design

1. Define phases of the journey
To systematically structure the thinking pattern, different phases of the whole journey from one booking to the next booking were firstly defined in a cycle. Our focus, the Post-booking part, is what happen after a user book a hotel online, which can be divided into four phases: 1. Pre-visit; 2. During-vist; 3. Post-visit; and back to 4. Travel idea.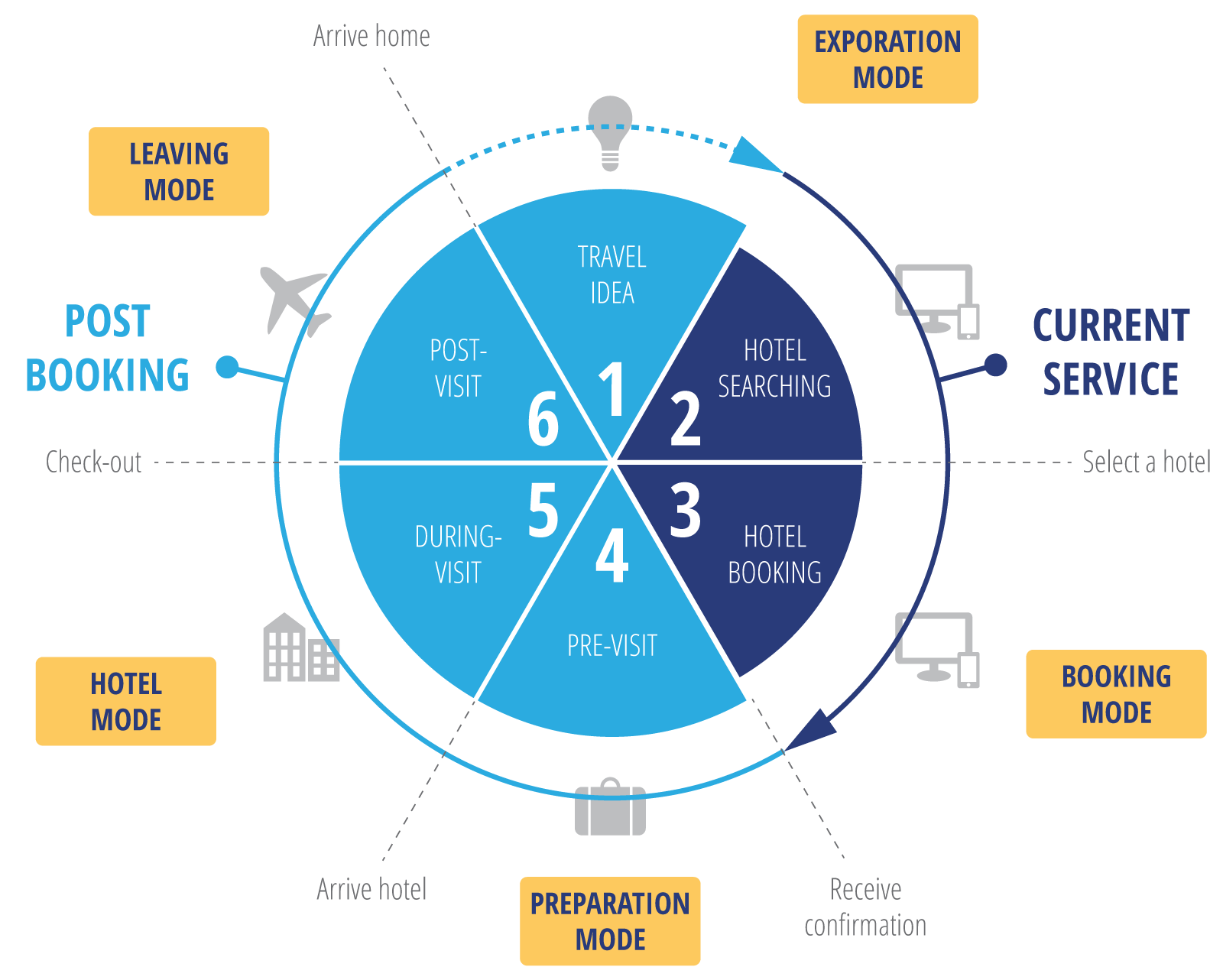 2. Role-playing
To make sure the journey will be thoroughly covered, two roles were defined: 1. the backpacker; 2. the businesswoman. Each role have different purposes for the trip and thus their needs and behaviors are different.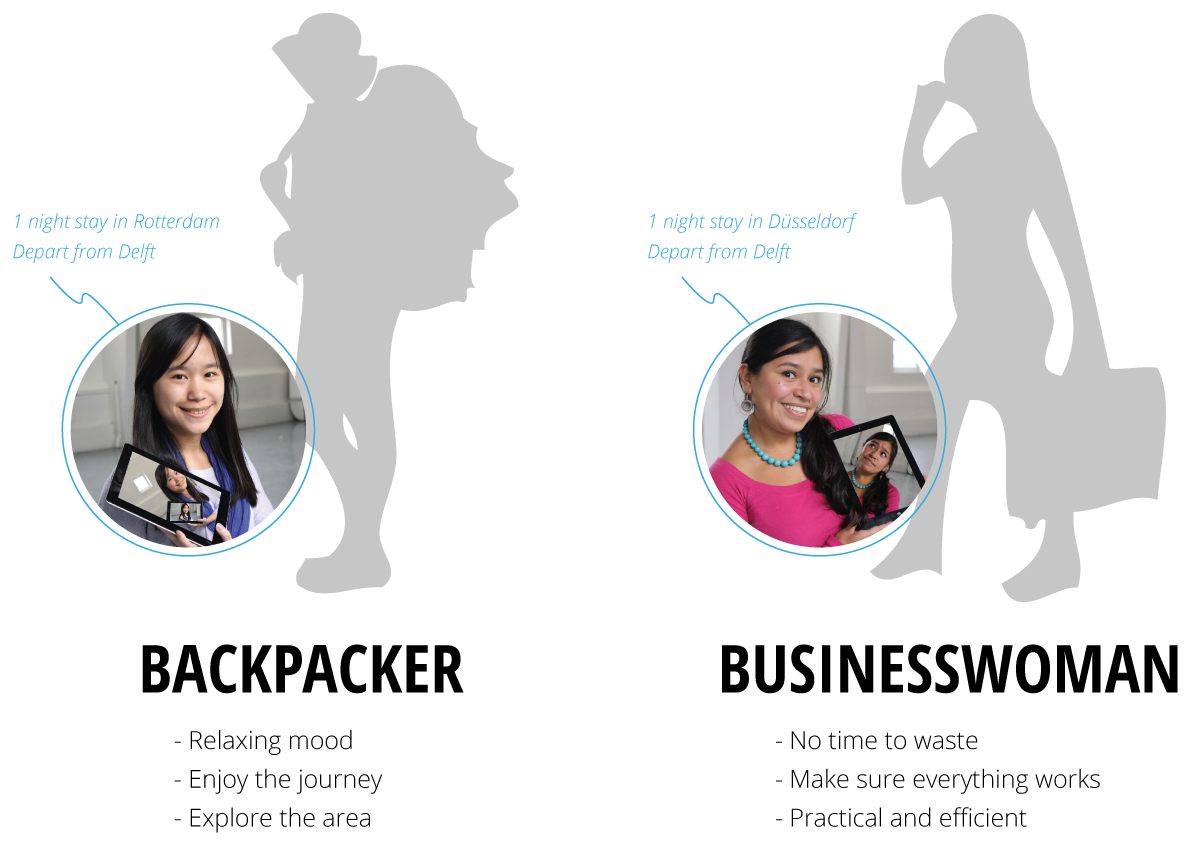 3. Mapping
During the actual trip, we tried to make all the decisions from the role's mindset and recorded their emotion changes on all the touchpoints over time. The emotional turning points, especially the unsatisfied ones, are where the service can be improved, namely, where the opportunities lie.

4. Concept generation
Based on the mapping, several post-booking app features were generated from users' perspectives. Looking back on the phases defined in the cycle at the beginning, it's clear to see where and when these features can benefit users in the journey.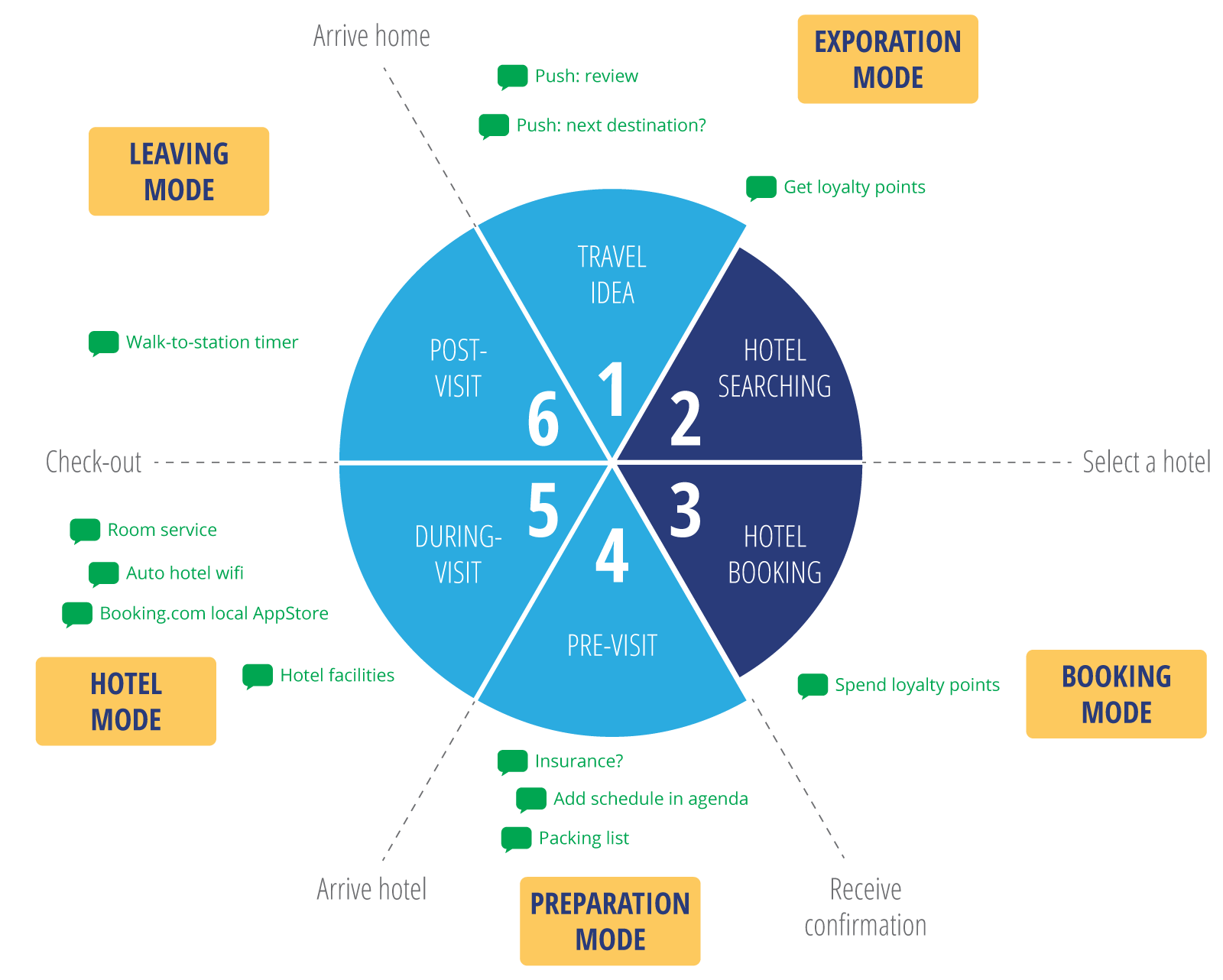 5. Strategy
After clustering all the ideas, two directions were developed:
First, the in-hotel experience improvement, such as auto access to wifi, facilities, room service, etc. Since the info of different hotels will be displayed as the same format in the app, it can increase the ease of use. Plus, the extra revenue stream might be created by providing channel for hotels.
Second, the outside-hotel experience improvement, such as guidance in the city, route to the hotel, things to do ,etc. These features can keep cutomers using the app by providing useful info and tools. Advertising could be a possible extra revenue stream.