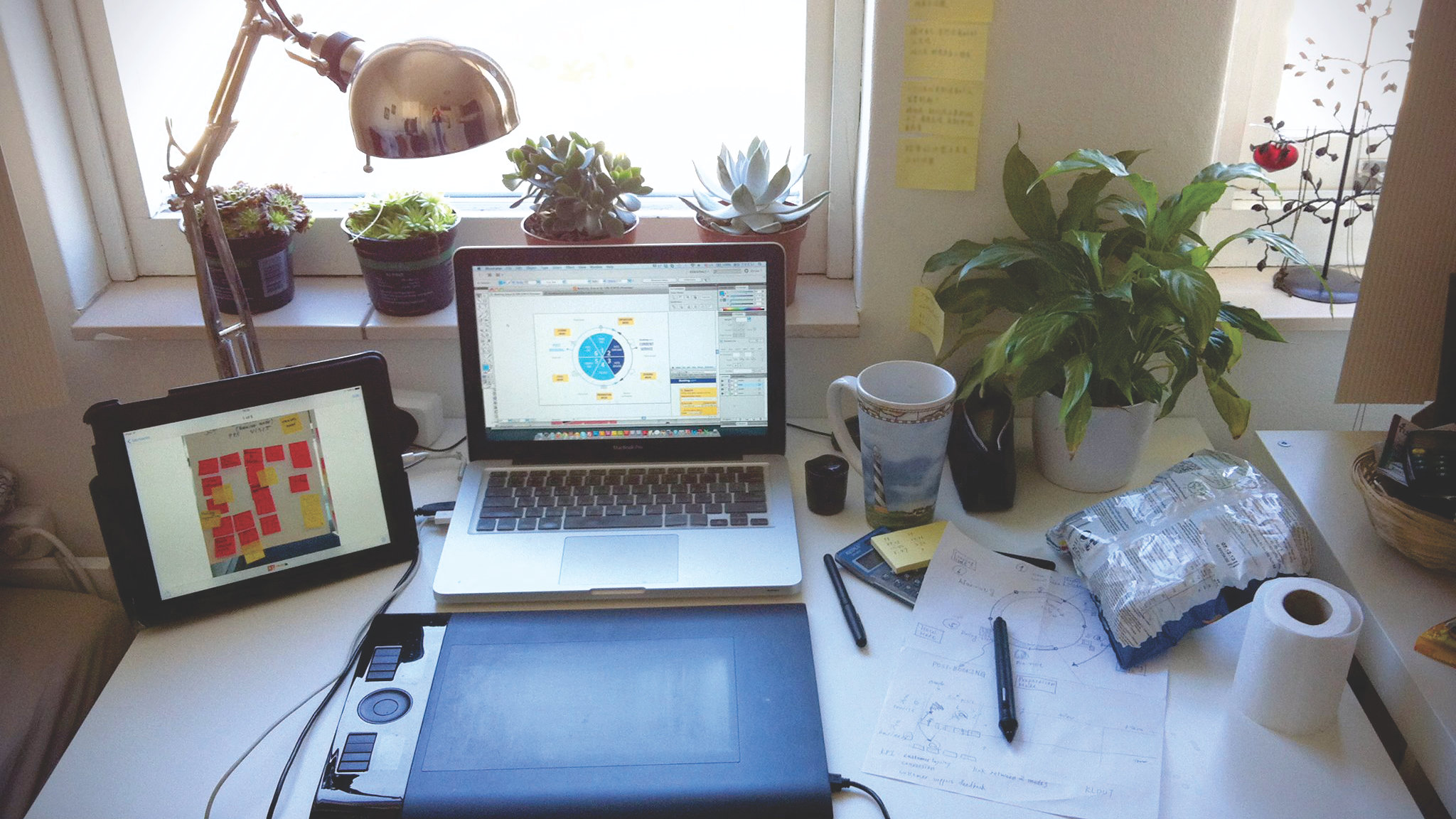 First of all, I have to confess that my UX design skill was not completely "self-taught." I have in total 3 years of higher education in design. Simply put, this is not a "how-to-land-a-decent-job-without-a-degree" story. I did learn a lot in school in terms of research, critique and collaboration. Nevertheless, I found that all successful people I knew in the industry are incredible self-learners. On top of that, I realized a lot of design skills and knowledge can be learned, or even have to be learned, outside of the classroom.
I started to self-educate for design while studying an unrelated major (business) in college. At the beginning, design was just one of my hobbies, which kept growing to an extent that I wanted to turn it into a full-time career. Since then I've been constantly searching for online resources and tutorials for improvement, learning from those who are ahead of me in the industry, mostly for free!
Looking back, I'm extremely blessed to be in the field where most people are open to knowledge and experience sharing, which made it possible for me to put together my first portfolio to apply for design school and eventually switch my path. Up until now, having been in the industry for a few years, I'm still utilizing the online resources to a great extent.
Many people have asked me how to start pursuing a UX career when they are not yet part of the community. My answer to this question is simple — "What qualifies to be a designer is to design." Half-joking, but somewhat true. In the following, I've put together a must-read list for UX self-beginners as well as some personal notes indicating how I started. My goal is not to overwhelm you with another list of UX resources, but to share the essentials that I've personally gone through and found deeply inspiring.
The Theory
What is UX design
Design process
Design/research methods
Product design
Web design
UI design
Graphic design
Motion design
Design Tool
How to learn
I found that watching online tutorials is the most efficient way to learn a new design software. You can put your screen next to the instructors' and shadow the technique in real time and at your own pace. There are many websites (free or subscription) providing countless design tutorials for a wide variety of topics: Lynda.com, Tuts+, Skillshare, Udemy, Coursera, to name a few.
Whenever I need to learn a new tool, I usually go to these sites and complete at least one essential training for that tool (3–8 hours). Doing this should be enough to get the grasp of the basics and start "playing around" with the software. In addition to that, I would periodically follow courses that I'm interest in to expand the range of my techniques.
What to learn
Front-end Development
How to learn
It has been a long debate on "if designers need to know how to code." Based on my own experience, learning how to code not only helps me design working interfaces, but also makes me gain empathy with developers' work. As a result, my relationship with coworkers and the quality of our communications has improved to a noticeable degree. Therefore, my answer is — Yes, designers should learn as much coding as they can!
Similar to design, there are many websites providing basic tutorials for programming: Treehouse, Lynda.com, Udemy, Code School, Codecademy, FreeCodeCamp.
However, different from design, I found it more effective to learn programming by reading books if you are starting with zero to limited knowledge, because books usually go deeper into the logic of code, which is the foundation necessary for understanding more advanced concepts later on.
What to learn
The Industry
Design Inspiration:
Design career:
Design/product writing:
Design podcast:
Design Details and The UX Intern are both interviews with seasoned designers. I'm particularly drawn to each individual's background and how they got into the field.
Design event:
Meetup and Eventbrite should cover most of the design events in your local area. I particularly like to go to companies' open house events, because it's a natural way to get to know the company and its employees without being perceived as overly aggressive. For popular events, tickets usually run out fast, so make sure to have notifications set up.
So…how much does this cost?
Not much for me (probably not much for you either). Most of the links above are already public and free. I've been borrowing most books from libraries. For tutorials, my alma mater and local library both grant me free access to Lynda.com. The only unavoidable cost is the design software, which I considered as an investment in my profession.
As a closing remark, this list only reflects my personal learning journey so far. I believe there are many other great works out there. I intend to keep editing this list if good stuff come up. Hope you enjoy this ride!

(This article was also published on Medium)